Stephen Hyde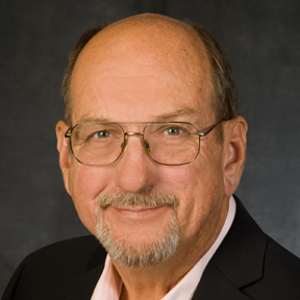 As a trusted Financial Planner with over 35 years providing expert personal guidance and advice that helps his clients build and ensure their financial futures, Stephen Hyde is a role model for dedication to clients exhibiting the highest levels of service and transparency. His role as Chief Compliance Officer ensures HFM is in compliance with (if not exceeding) the requirements for all regulatory, legal and industry standards. Stephen Hyde provides strategic oversight and guidance to ensure HFM's operations are in compliance with ethical business practices.
Often Described As
Confident, leader, decision maker, successful, charitable, religious
Book Recommendations
"Leadership Prayers" by Richard Kriegbaum, "Strength Finders by Tom Rath and "Ideas and Opinions" by Albert Einstein.
Daily Reads
USCCB Daily Readings, Wall Street Journal, Google News, Drudge Report, Flipboard
Top of mind during calls with clients
What do they need and how do I communicate it in a manner that is easy for them to understand.
Best Presentation you've heard In Person
Pope Benedict in Yankee Stadium 2008 with my wife, Lisa and daughter, Catie
Favorite Quote
"I fear the day that technology will surpass our human interaction. The world will have a generation of idiots." – Albert Einstein
"Life is like riding a bicycle. To keep your balance, you must keep moving." – Albert Einstein
Most Satisfying Part of Life at HFM Investment Advisors
Seeing client's dreams come true.
What You Find Underrated
The human spirit, Duke Basketball and the Green Bay Packers
How do I help our clients "get ready" for life's transitions
Whatever it takes to make that transition whether it is financial, spiritual or just being someone to lean on.
Memorable Media Appearance
My family interviewed by Fox News about my trip to the White House to see the Pope (2008).
Friends or Family Poke Fun At
Just about everything!
Most People Might Not Know
That I am a Papal Knight of the Equestrian Order of the Holy Sepulchre of Jerusalem. I don't have a horse, but I do have the cape, beret and the cross. Yes, there was a sword involved. Knighted by Cardinal Egan in the Cathedral in NYC. Also that I left home at 18 and have not seen my birth parents since. The people that I refer to as my parents took in a homeless kid at 18 and helped him build a life to be proud of.
Favorite Workout Routine
Walking 4-5 miles per day with my dog Duke.
Community Involvement
I'm proud to be Chairman of the Board of St. Marks High School and Treasurer of the Watercrest Condominium Association. I've been a member of St. John The Beloved Finance Council for 12 years, CYO Athletic Advisory Committee for 18 years and CYO Golf Committee for 23 years. I chair the committees for St. Marks High School and Little Sisters of the Poor Annual Golf Outings.
Favorite App
Fitbit and ESPN
Favorite Vacation Spot
Hilton Head
Most likely to spend a spare hour
With my family
Inspired by
God, my wife, my daughter and my friends.

---
Joy DeBenedictis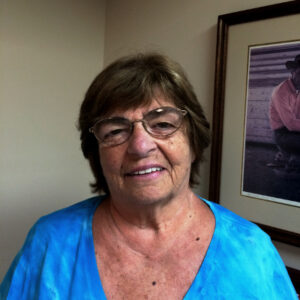 Joy DeBenedictis has been with the HFM Delaware Office for over 20 years. Joy is the "Institutional" memory of HFM. Her concise knowledge of where everything is, how to find it, and how it works, makes her invaluable. The way that she works with clients makes her legendary.
Book Recommendations
Any book written by Nicholas Sparks
Best Presentation you've heard In Person
Doug Flutie talking about his son who has Autism.
What You Find Underrated
The need for education in helping children with Special Needs.
Favorite Quote
"People who live in glass houses should not throw stones." – George Herbert
Most Satisfying Part of Life at HFM Investment Advisors
It feels like family. I have been here going on my 21st year.
Most People Might Not Know
That I am the senior member (oldest) employed at HFM- a Septugenarian!
Favorite Workout Routine
Walking
Top Five Movies
Moonstruck
Silver Linings Playbook
My Big Fat Greek Wedding
Splendor in the Grass
It's Complicated
Most Memorable Trip
My trip to Italy with my brother
Community Involvement
Support the March of Dimes and Autism Speaks by collecting money.
Ideal Weekend
Relaxing and doing crossword puzzles.
Most satisfying part of life at HFM
The friendly atmosphere and talking to clients on the phone.
Most likely to spend a spare hour
Doing crossword puzzles
Inspired by
My parents who taught me faith and values.
How do I spend my time outside of HFM
I enjoy spending time with my family.
---
Our Partners
A list of our Partners and Affiliates: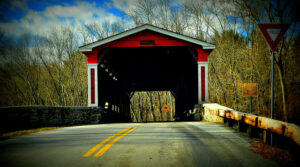 We are committed to delivering superior investment results and service to our clients through our individualized investment advice and portfolio management offerings.
HFM Investment Advisors Inc. and Smithbridge Assett Management, Inc. are affiliated entities. Please select the "HFM ADV Part 2" link below for additional details.